Have you noticed that your vehicle's handling is not performing as expected? It may be time to have your car's wheel alignment evaluated by the professional service team at the local Toyota dealership near you. At Stewart Toyota, our service technicians can help you keep your vehicle operating at its best, wherever your next adventure leads. How frequently should your wheel alignment be evaluated? Our staff is committed to helping our customers be able to spot the warning indicators of misaligned tires and avoid negative effects on the driving experience of our Corsicana, Ennis, and Waxahachie, TX area customers.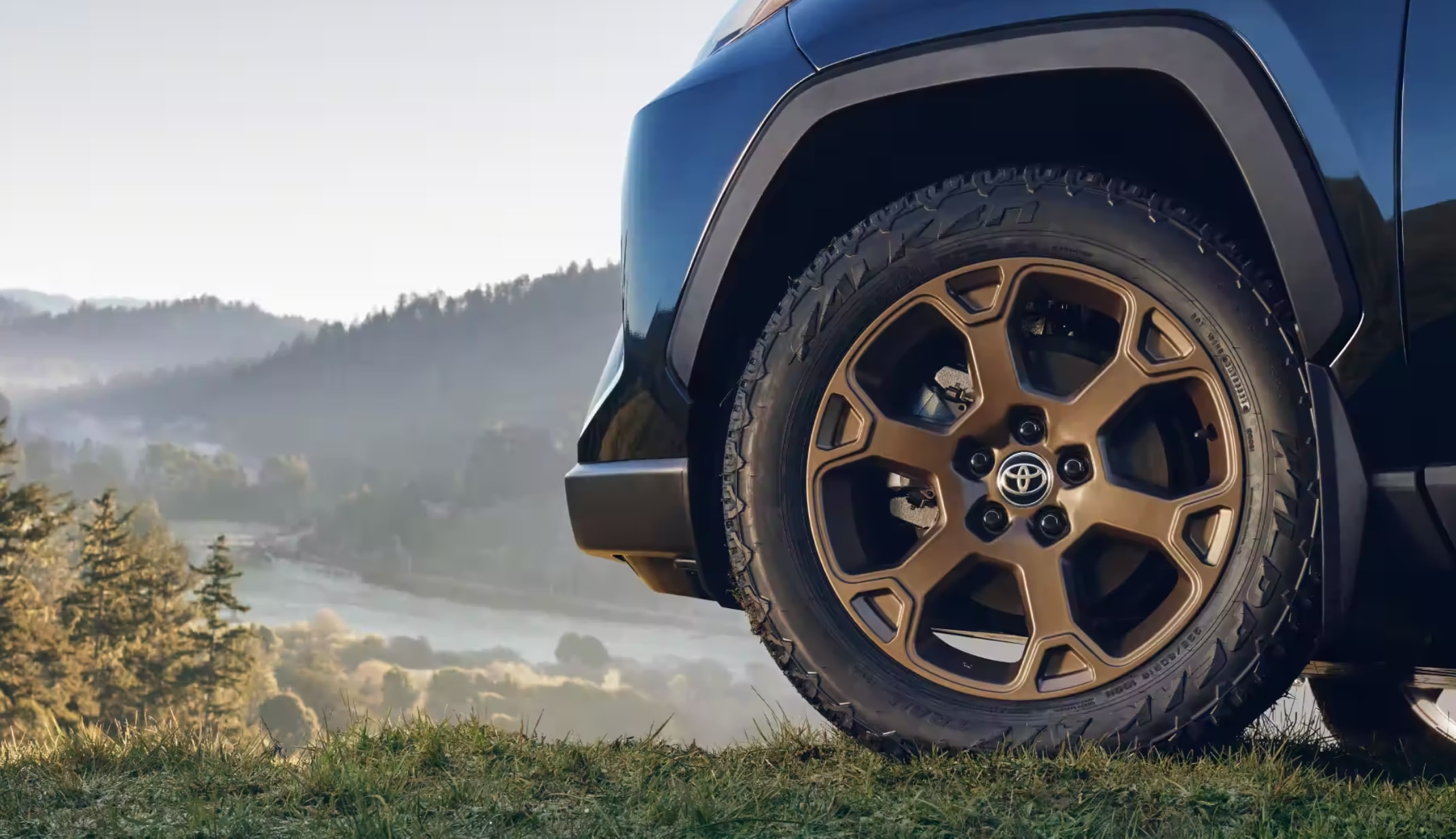 What Is a Tire Alignment?
Tire alignments adjust your vehicle's wheel angles to manufacturer specifications. This is key to reducing tire wear, adhering to handling specifications, and confirming your car follows a straight path. When your tire alignment is being checked, the three angles being evaluated are the camber, caster, and toe. 
Improperly aligned tires can affect a driver's ability to travel safely on the road ahead. Vehicles with wheels that are aligned correctly benefit from improved fuel efficiency, better handling, and optimized tire performance. 
How to Tell Your Wheels Are Misaligned 
The typical recommendation for drivers is to have your wheel alignment checked every 6,000 miles. This can vary based on various factors, including driving style, driving conditions, and manufacturer recommendations. Some warning signs that your vehicle may need a tire alignment include:
Steering wheel is crooked when driving straight

Car is pulling to the left or right

Rapid or uneven tire wear

Tires squealing
Have you noticed any signs that your wheels may be in need of an alignment from the service professionals at the local Toyota dealership near you? The Stewart Toyota service department is dedicated to providing for the transportation needs of our Corsicana, Ennis, and Waxahachie shoppers. Schedule your service appointment online or head over to 3400 South Interstate 45, Corsicana, TX 75110 to see us in person. Our service staff is available at (888) 454-8681 to answer your service questions. We're open Monday through Friday from 7:30AM to 6PM and Saturday from 7:30AM to 12PM. Our team is also proud to offer customers the chance to take advantage of our monthly service coupons.